• Andrew White • Behind the Scenes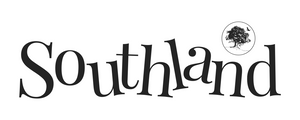 Our Wacko shirt is one of my personal favorites from our Fall/Winter collection this year. Wacko takes Southland's primary wordmark in a fun direction by jumbling up the letters a bit and employing an oversized back print. Designing the Wacko shirt was a fun experience for me, as it was one of the first I designed for our new collection. As I worked through Wacko, I moved slightly away from the straight-line, uniform principles that have guided most Southland designs in the past. That said, the end result doesn't feel like it strays far from Southland's longtime aesthetic at all....
---
• Andrew White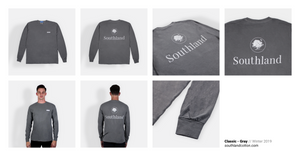 Happy Thanksgiving from Southland! Quick post ahead with info on tomorrow. In short: We have new products releasing, some other products that will be available for pre-order, and a discount code (GOBBLE) that will get you 20% off storewide (including items already currently listed at 60% off). Tomorrow, six new shirts will be released as part of our Winter 2019 collection. I'll add a couple of sneak peaks below. Also, two all-new fleece jackets and our all-new core t-shirts will be available for pre-order tomorrow and will ship by 12/10. Tomorrow's discount code will work with these pre-order items. Tomorrow's...
---
• Andrew White
Over the next few months, Southland Cotton will be undergoing some slight changes and I want to make sure those changes are enumerated so they don't come abruptly. When I chose to name my company Southland Cotton almost six years ago, I chose the word "Southland" because my college's band is called The Pride of the Southland. I chose "Cotton" simply because the shirts were made out of cotton. A few times over the years, people have raised concerns over possible negative racial connotations in the name given the American south's heavy use of slave labor in the cotton trade....
---
• Andrew White
In the near future, a slew of new products will hit the
store
. Many will feel familiar if you're already acquainted with the brand, but the new stuff will take things in a more streamlined stylistic direction. I can't wait to show the new products off.